Hi,
I need to create two maps (grids) presenting deviation of:
best, on-axis focus vs its position on the filed ( on-axis focus vs the amount of off-axis defocus)
on-axis PSF vs off-axis PSF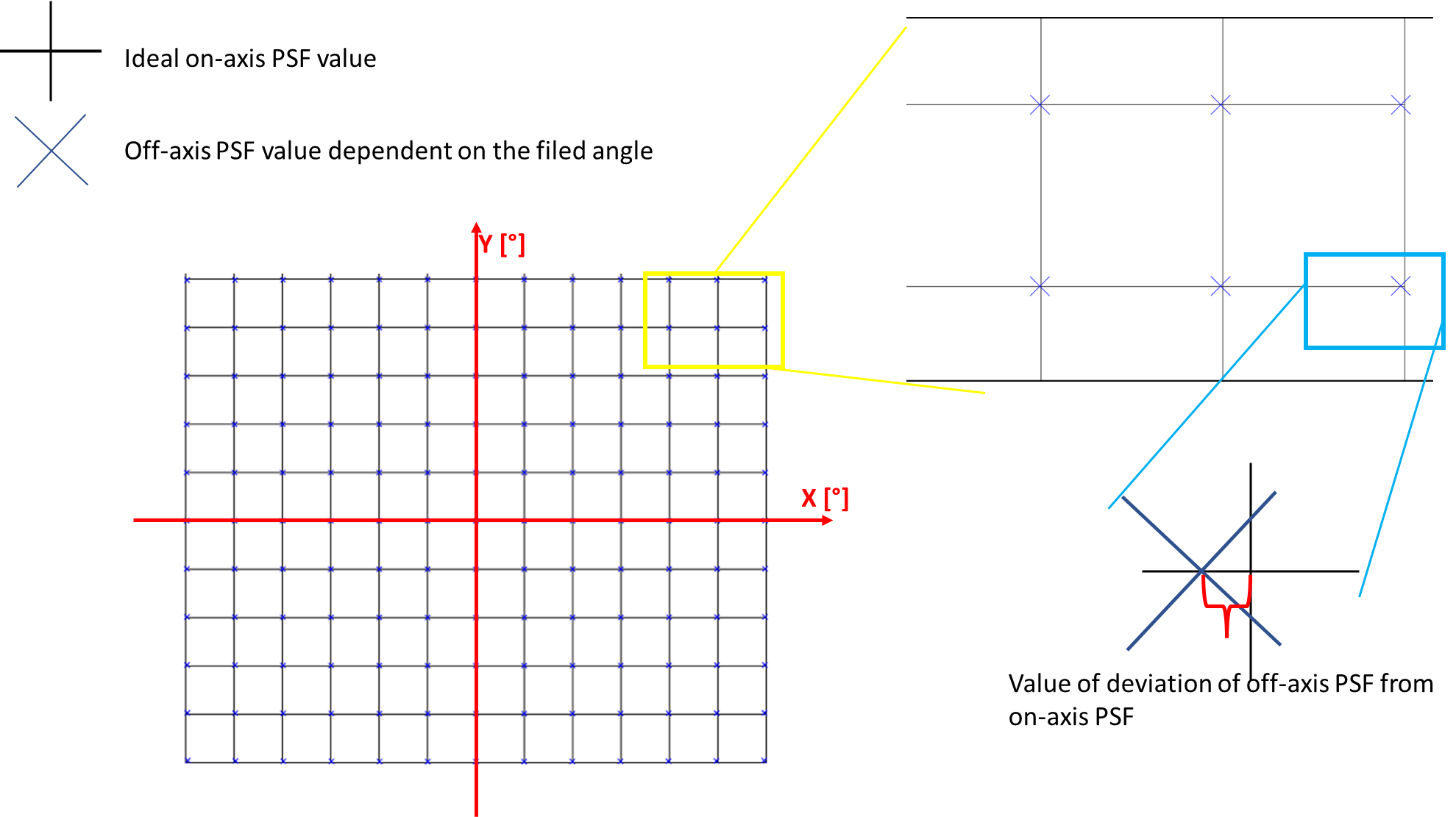 The closest things I found in Zemax is Grid Distortion. How to get started with this mapping? Where from to extract this information.  I don't mind long and laborious work :) I will be grateful for any tips.
With regards,
Marzanna Szwaj