Hi,
I created a 2D simulation of a waveguide in COMSOL as shown in the figure (semiconductor laser).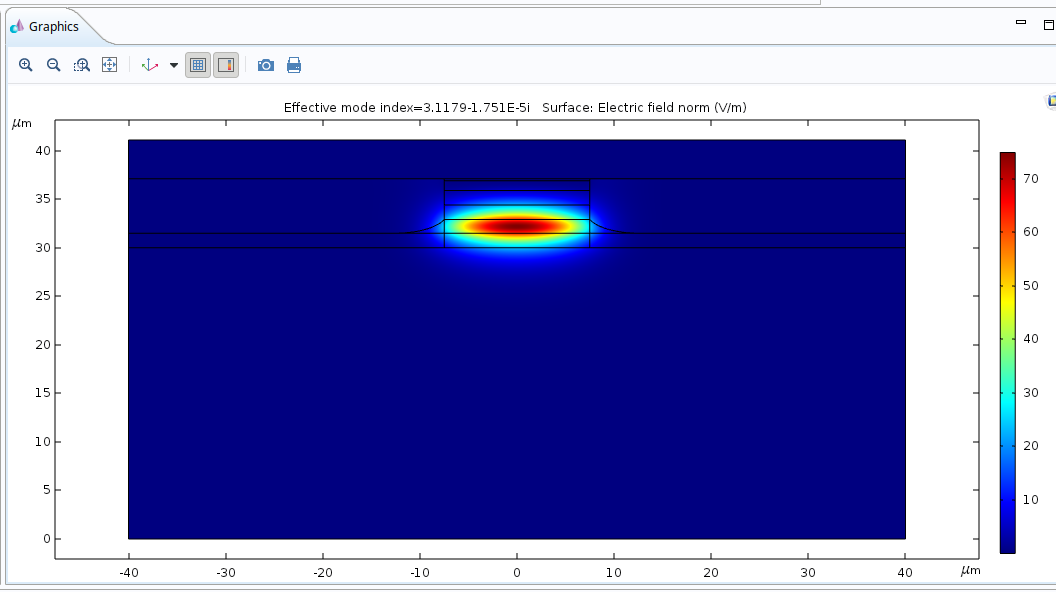 it is an intensity plot showing the electric field at the edge of the waveguide. From here I can extract x,y and z (electric field) into a .txt file.
How can I import this data into OpticStudio?
Thank you
Best answer by Christophe.Weisse 14 November 2022, 10:14
View original