Hi
I'm trying coding a ZPL script to create an automatic optimization wizard table.
My target optimization wizard table was show as below picture.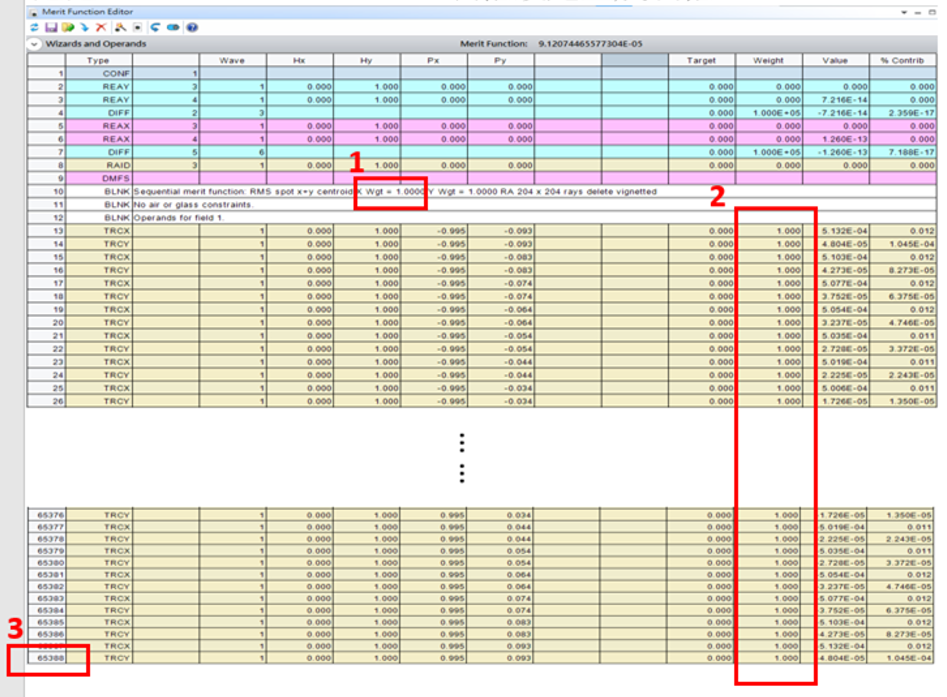 Here is producing optimization wizard table by running my ZPL script.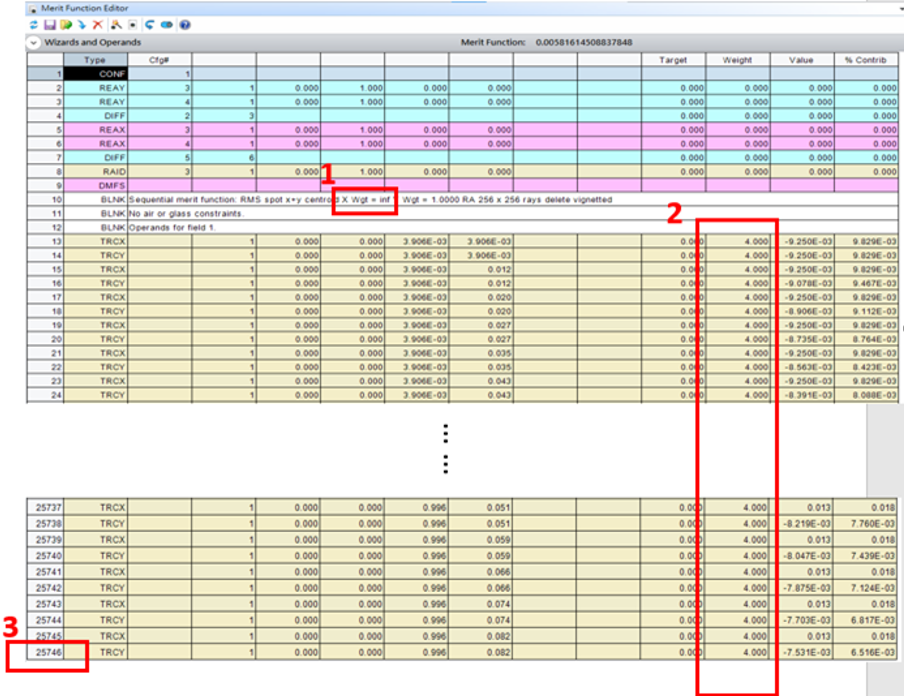 Unfortunately, they have three differences by comparing the two created optimization wizard tables and making numbers on the above pictures.
 Here is a list of the parameter value for differences.

This is show the partial screenshot of my ZPL script, the code also attached to set Merit Function.zip.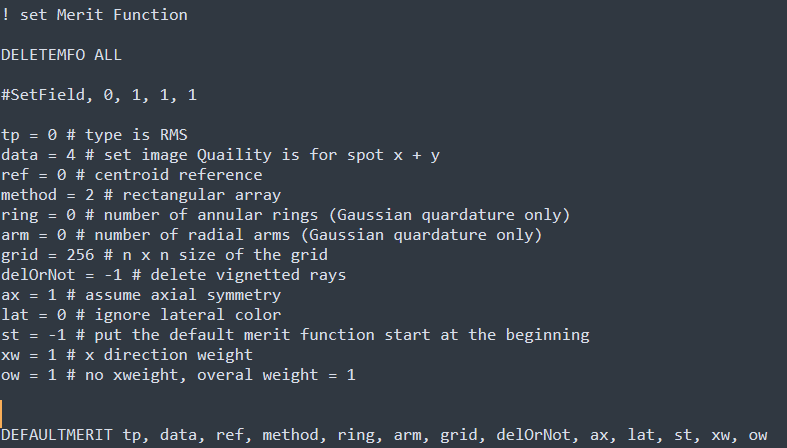 What kind the command settings/paraments were missing in this ZPL script? That can be fixed for the three differences.