Welcome
Welcome to the May edition of the Zemax's Community review newsletter!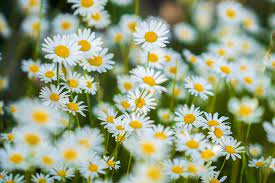 This newsletter provides updates for you, the user, on items you might find interesting or helpful from the last month! Check out each of these items below:
Is there something else you'd like to see? Let us know in the comments below!
Featured Community Posts: Birefringence
This month, we have selected forum posts around the birefringence theme. Birefringence materials are commonly used to make waveplates. For more information on waveplates, check out the next section!
To model birefringent materials in OpticStudio, the Knowledgebase article How to design birefringent polarizers is a good starting point, but look at those interesting discussions on the forum. 
Knowledgebase Updates
How to model and design real waveplate in OpticStudio
by Takashi Matsumoto (@Takashi Matsumoto)

This article shows how to model and design real monochromatic and achromatic waveplates in OpticStudio. It will demonstrate how to work with birefringent materials, build a merit function to calculate retardance, and use the Universal Plot to visualize the retardance vs the waveplate thickness. 



STOP Analysis of high-power laser systems - part 1
STOP Analysis of high-power laser systems - part 2
by Julia Zhang (@Julia), Hui Chen (@Hui Chen), Steven La Cava (@Steven.Lacava), and Chris Normanshire (@Chris Normanshire)

These articles are part of a series of 5 articles. The two first articles are published this month.
This series discusses the performance degradation due to heating that can happen in high power laser systems. 



From Concept to CubeSat Part 1: Using Ansys Zemax Software to Develop a CubeSat System and Part 2 by Jordan Teich (@Jordan.Teich) 

This article discusses the modelling of CubeSats. These systems have emerged as a low-cost, easily manufacturable solution for space-based optical systems. They offer a unique opportunity to develop a production line approach for a space-based product through the manufacture of a constellation of smaller, more affordable systems. This article series will walk through the high-level development of a CubeSat system by leveraging the Zemax and Ansys software suites. 

 
Zemax-er Spotlight: Chris Normanshire
Our Zemax-er spotlight this month is @Chris Normanshire. Chris is a knowledgeable and esteemed team member of Zemax European team of engineers. He works in the UK. Over the years, Chris has been in contact with many customers and is dedicated to help them improve their workflows. To read more about Chris and his love for optics, click Show Content below. 
Tell us about yourself
I am a Lead Application Engineer in the Optics team at Ansys. Previously, I worked in the Engineering team at Zemax for 10 years. I work closely with customers to help solve their problems. I also collaborate with other Engineers with Ansys and across the globe to create new solutions to optical challenges.
What industry trends are you excited about?
There is so much to be excited about. From realising the potential of AR & VR to role of optics in improving medical care or helping us discover more about he universe. Personally I'm really about how we can link optics to other physics, like mechanics, fluid dynamics, etc. to solve new classes of problem.
If you could offer one piece of advice to someone using OpticStudio, what would it be?
Don't try to do everything your own. In my experience the optical community is very friendly and there is generally someone who has tackled a similar problem to yours. Take advantage of the the Zemax Community (https://community.zemax.com/) and all the other resources available, like the Knowledgebase, OpticsAcademy, tutorials, help files. They will really save you time and help you get up to speed faster.
What contributions have you made to Zemax in the past that others should know about?
I recently contributed to series of Knowledgebase articles about using the whole range of Zemax products, and Ansys Mechanical, to investigate thermal effects in a high-power laser system. The first article in the series is here (https://support.zemax.com/hc/en-us/articles/6122564916627-STOP-Analysis-of-high-power-laser-systems-part-1) and I think these will benefit anyone who is investigating similar effects, whatever the end product.
What do you enjoy most about the Zemax Community/forums?
I really enjoy seeing our users sharing their knowledge and helping each other. I find it particularly inspiring when experienced engineers take the time to help students or those new to the industry. It is an excellent time to be in optics and I am really excited to see what our users create in the coming years.