Welcome
Welcome to the March edition of the Zemax's Community newsletter!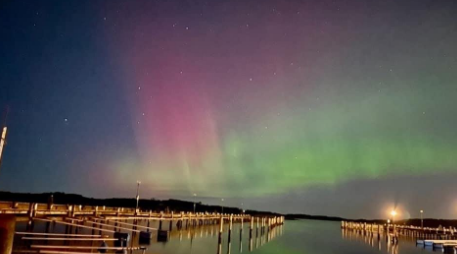 This newsletter provides updates for you, the user, on technical content you might find interesting or helpful. This newsletter features content that has been posted or was popular during the last month! Check out what we have for you below:
Is this newsletter missing something you think others should know about? Or is there something you learned here that you didn't know before? Let us know in the comments below!
The Community in Review
Featured Community Posts
A shorter month might mean less activity for most communities, but not for ours. Our fantastic users were still out here helping their peers. We've collected some of the most-liked posts from February to share in this month's newsletter. Check it out below!
User @Leduse is pushing Image Simulation to new limits in this post. Check out his conversation with @Sandrine Auriol.
While this FAQ post by @Allie is on the older side, it has continued to be a popular topic, garnering the 5th highest amount of views in February. As such, we're featuring it again just in case you're out there with this same question.

Note: Is there another FAQ you think we should feature? Or a question you've been dying to know the answer to? Tag @Allie (me) or @Sandrine Auriol and we will take a look for next month's Ask An Engineer!
Users @David.Nguyen and @Jacob.Jikku break down ray components in this post. If you're curious about what the definition of Z-Normal is, click the link above!
As usual, power-user @Jeff.Wilde strikes again with another great tip, this time on using the Universal Plot to track perturbations in the lens system. The Universal Plot is a powerful tool with many potential applications in your analysis. We have other examples of the Universal Plot

here

,

here

, and

here

.
Click the link above for a great conversation between user @liz_strong and others regarding tolerancing with POP!
Ask An Engineer: PanDao Export Demo
Every month, the Ansys ACE team looks for forum posts that can be answered in a quick video. In general, we are searching for lingering un-answered questions, but may also respond to questions we deem as good "FAQs". If you have a question you think we should take a look at, let us know in the comments below.
For this month's Ask An Engineer, we asked the author of the PanDao Export tool, @Sahil, to give us a quick demonstration of the tool in action. Take a look at the video on the post below:
Code Exchange Latest Editions
@James.Goodhas written a ZPL solve to set the incident angle of a transmissive diffraction grating to the Littrow angle for order m = -1.
Chinese Forum: Popular Topics
Ansys ACE member @yuan.chen created a forum post which details the surface-relief AR waveguide design and simulation. Take a look here: 
Japanese Forum: Popular Topics
Ansys ACE member @Matsumoto Taksashi  posted an article regarding the simulation of an annular solar eclipse by using a pinhole camera, with data provided by the National Astronomical Observatory of Japan. It is a fascinating example of how OpticStudio can be used to replicate rare celestial events.
Take a look here: ピンホールカメラで観測した金環日食のシミュレーション | Zemax Community
Ansys Optics Application Gallery
In this new section of the Community Newsletter, we will be featuring the work of the Ansys Optics ACE team. The team is constantly creating new and exciting tutorials and workflows which are then published to the Ansys Optics Application Gallery. The Gallery features content from all of our optical tools and beyond with the express goal of showing users how to use our simulation tools for any application.
This month, take a look at our AR/VR application: Exit Pupil Expander with 1D-2D Gratings
This example shows a workflow to set up and simulate an exit pupil expander (EPE), which is an important component for a waveguide-type augmented reality (AR) device. This workflow will utilize the dynamic link function between Lumerical and Zemax OpticStudio.
Zemax-er Spotlight: Oliver Fähnle
This month, we are featuring Oliver Fähnle (@PanDao ). Oliver is the co-founder of PanDao, a browser-based tool for assessing the impact of lens fabrication methods on performance and cost.

Recently, Zemax OpticStudio added an "Export to PanDao" tool which allows users to export relevant tolerancing data out of OpticStudio and into the powerful PanDao toolset. You can find more information about that tool in this month's Ask An Engineer (linked above).

To learn more about PanDao, check their website https://pandao.ch/ or email Oliver and his colleagues at info@pandao.ch.
To learn more about Oliver's background and experience in the industry, click Show content below.
→ Tell us about yourself and your company
I'm a physicist. I studied Applied Optics in Heidelberg in Germany. Then I moved to the Netherlands and started a PhD in Optical Systems Fabrication Generation. I've been working in this field for 30 years, carrying out research for the industry and for universities.   
 
I'm currently heading a group at the University of Applied Sciences in Buchs in Switzerland. I'm one of the co-founders of PanDao. Some years ago, we had the idea of producing an app to give to optical designers around the world because there's a very exciting relationship between optical design and optical fabrication.   
 
First, it starts with someone that wants to use light as a tool. They need an optical system to do that. If they want to see a star in space, they need a telescope. If they want to see a stone in a human kidney, they need an endoscope. These optical systems are designed with Zemax by optical designers.   
 
Then, the next step is the design of the fabrication chain that is going to produce the optical system. To identify the right fabrication chain, we need to check which one is the best; which one is the most stable one to generate this optical system.   
 
Then in production, who is going to produce the optical system - an engineer or technician? On an old machine or a new machine? Etc…. So, my job for 30 years has been to interact intensively with a lot of optics designers about the optical fabrication. And out of these were very exciting discussions. 
 
In interacting with designers directly, I've seen the drama that can arise from the process – from happiness to desperation. As a means to make this process more efficient and less burdensome, PanDao emerged. 
With the software, we were able to digitize the interface between design and fabrication, similar to how Zemax connects people who design light systems to people who end up using them. 
 
As I said in the beginning, we were able to generate a software that can read what is in the optical system, lenses, mirrors, optical elements. And out of tolerances, parameters, geometries, and the types of glass, our PanDao software can generate the best fabrication chain. My optical designer friends said, "you must do a real software tool with this." And so PanDao was born and two years ago we officially started a startup company. And that's where our joined story with Zemax also began. 
→ How does PanDao work?
After having installed and optimized replication chains for 25 years in Switzerland in competition with the rest of the world, I had developed a quite unique point of view of this field of technology. There are around 360 existing optical fabrication techniques, and it is up to the designer to choose the right one. Originally, we envisioned PanDao as a printed reference guide, but a friend said, "Don't write a book, produce an app". Young people like apps. So that was the very first initial step. 
 
PanDao is based on 3 pillars. The first one is from the point of view of optics fabrication, which enables us to methodically sort and judge all of the 360 fabrication techniques. The second component of the program utilizes a unique algorithm to start modelling and connecting these fabrication techniques. The third pillar is of course a huge data cloud, which is produced from cooperating companies and institutes.  
 
Our program is here to deliver an independent opinion. In the program, we only consider the physics; everything must be proven on a machine before it's allowed to be in PanDao. Additionally, no companies are registered with our software. We are not recommending a vendor, instead focusing on providing designers and fabricators with a real deterministic analysis.  
 
Knowing the level of risk of an optics design tells the fabrication cost. Then you can change a diameter or a type of glass and in real life see whether fabrication cost goes up or down, whether the risk goes up or down. So, this is the uniqueness of PanDao. It is a tool to guide a process into the final stage of review by an optical design fabrication specialist like myself.  
→ What made you choose to go into optics?
For me, there are two fascinating components of optics.  
First: if you build an optical system, it needs quite a lot of consideration. Yet, when the system is built, you can see with the speed of light the results. You immediately see whether it's working or not. So the interaction between you and the optical system is instant.  
 
The other is how things are measured and perceived. It's simply great. We live in a world where we don't see the world, but the scattered light coming back from it. I don't see a flower, I see the scattering of the flower. If the flower absorbs certain frequencies, then it's green or red. So, this has fascinated me from the start. And so this was the initial step into optics for me. 
 
I chose optics fabrication because of my experience in my PhD programe. During my time at my university in the Netherlands, I ended up in the optical workshop. It was chaos; dirty and filled with strange people. Yet, this workshop was managing to produce nanometer shape roughness and invisible pieces of glass (as long as you don't touch them with your fingers). I was excited. You generate something invisible because light travels through it. If you do a good job, no one sees your product anymore. You can make things disappear as an optical engineer.  
→ What in the industry are you excited about?
I'm attending, presenting, publishing for conferences and different societies. I have been always interested, of course, in applying light as a tool, so I'm particularly interested in interferometry and measuring technology. Additionally, I am interested in telescopes as I have some good friends who build telescopes in the US. And that's fascinating. And of course, I am excited by the optical fabrication technologies. That's my field. That's my field of work and I like it. Otherwise, I would never have come up with PanDao! 
→ Are there any contributions you've made to Zemax in the past that others should know about?
I have an upcoming webinar for Zemax. The registration window is still open here: Register here.  
→ Do you engage with the Zemax Community?
I registered and I receive emails. I'm not an optics designer, but I'm always interested. I'm observing this community and watched Zemax webinars. But optics design is not my forte. To me, it becomes interesting when you manage to design something elegant like for example with a new type of material. For that reason, you can have a looser tolerancing.  
 
Some of my best friends are optics designers and we have had lots of discussions in the last 20 years and still have. The better the communication between designs and fabrication, the better the optical system.