Welcome
Welcome to the July edition of the Zemax's Community newsletter!
This newsletter provides updates for you, the user, on items you might find interesting or helpful from the last month! Check out each of these items below:
Is there something else you'd like to see? Let us know in the comments below!
Featured Community Posts: Tools for the eye
This month we have selected forum posts around vision and eye modelling. Feel free to reply on these posts if you have some suggestions or feedback!
We also had some activities on the Chinese and Japanese forum. And our lovely colleague @yuan.chen translated this popular post for English readers:
中文论坛
用OpticStudio模擬微結構薄膜產生摩爾紋 (Moiré) | Zemax Community
日本語フォーラム
ノンシーケンシャルモードでの、レンズ起因の光芒・光条のシミュレーション方法 | Zemax Community
室内照明(シーリングライト) 室内が人間の目にどう見えるかシミュレーションする方法 | Zemax Community
Knowledgebase Updates
Ask an engineer: How do I model my laser beam in OpticStudio?
This month, @Angel Morales was our "engineer" and demonstrated how to model a laser beam. If you missed the event but are interested in this topic, have a look at our recording:
Zemax-er Spotlight: Gábor Erdei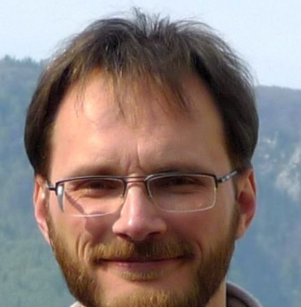 This month, we are featuring Dr @Gabor.Erdei, who is an associate professor at the Budapest University of Technology and Economics in the Department of Atomic Physics. He has both academic and industrial experience in optics and optical engineering. He is mainly interested in the optical design of coherent and incoherent optical systems, such as imaging and illumination systems for visual and scientific projects, and in the development and application of optical measurement techniques. In the past years, his research topics have covered holographic data storage, light detection in positron emission tomography systems, and the simulation of human vision.
Part of that work was used by my colleague Csilla who wrote this month an article about modeling intraocular lenses. So when I asked her if she had a contact in the field, she naturally thought about Gabor as he was her supervisor when she was doing her PhD.
To learn more about him, click Show content below.
Tell us about yourself
I have been working as an optical engineer since 1998. For the first five years I worked in the industry and from 2003 I am at the Budapest University of Technology and Economics, Department of Atomic Physics. As of 2012, I am an associate professor. Beside teaching optics and optical design I continuously take part as an optical engineer in projects financed by industrial partners or Hungarian / EU tenders.
What industry trends are you excited about? Or what excites you about the optics industry in general?
Since I am in the academic area I can only speak about why I keep working with industrial partners. It is reassuring to have their very distinct intentions and clear specifications. On the other hand, when the development process is completed, my design becomes a mass product that alleviates the life for thousands of people. In my case it is meant literally, since I mainly work with companies operating in the medical field. My passion for optics originates in my love working with clean and prudently designed parts/tools/equipment that are precise beyond the level of the wavelength of light. Concerning new trends: I follow with great interest how diffractive optics and waveguide technology evolve making their application possible for ever newer fields.
If you could offer one piece of advice to someone using OpticStudio, what would it be?
Read the manual. Not from cover to cover of course, it consists of almost 2600 pages, but the relevant parts. OpticStudio has reached such a high level of complexity, where the complete software cannot be known in its every detail. When someone uses a new feature, mind to study its description in the manual, otherwise there is a serious risk of using it the wrong way.
Are there any contributions you've made to Zemax in the past that others should know about?
In the frame of a project to design intraocular lenses, together with my colleagues we made a UDS DLL extension for the realistic modelling of relief-type diffractive optical elements (DOEs). A simplified implementation of it has become availabe for Zemax users these days. A Knowledgebase article has also been released recently about the above-mentioned DOEs. Since the applied model is based on both ray-tracing and scalar diffraction, it is inevitable to read the corresponding article in order to use it correctly and to be aware of the limitations.
What is the most challenging problem you've addressed with the help of OpticStudio?
From optical design point-of-view the optimization of a head-mounted display was the most complex task I was involved in, due to the many aspheric surfaces. From model-accuracy aspect it is the simulation of the optical properties of real persons' eye. Despite the many ophthalmic measurements we have, this one we still could not solve appropriately. The largest system including the most components placed without cylindric symmetry was one of the optics of the KSTAR tokamak (viz. the Li:BES system), that served as kind of periscope.