We can use TUDX with some setups before the tolerance run.
You can find more information about TUDX in:
How to tolerance for tilts and decenters of a double pass system – Knowledgebase (zemax.com)
The Tolerance Tab > Tolerancing Group > Tolerance Data Editor > Tolerance Operands > TUDX, TUDY, TUTX, TUTY, TUTZ: Tolerance on User Defined Tilts & Decenters
Create coordinate break using the tilt/decenter element (here I apply for surface 1 and 2)
Setup pickup for decenter Y, the scale factor can be changed based on the model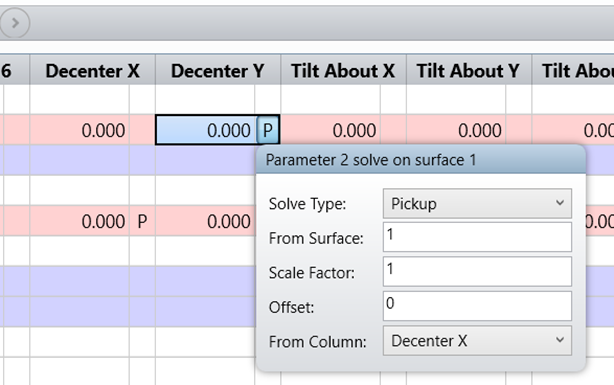 Set TUDX for the specific coordinate break of the element you want to set.

The SAVE is used to generate a file with the tolerance operand I set. The lens files will be saved in the same folder as the current lens. You don't need it when you set your tolerance operands.

This is what I get in the file generated by SAVE operand. You can see the parameters are dependent.