Since upgrading to the latest Zemax OpticStudio version 21.3.2 (or maybe after a minor Windows 10 update?), I have been having license issues with my Subscription Professional license.
Especially after sitting idle for a week or more, I get the Zemax License Manager popup showing no licenses.  I have found that I can click "Check & Repair HASP Drivers" on the Troubleshoot page, and then get the "Service restarted successfully" message (see attached image).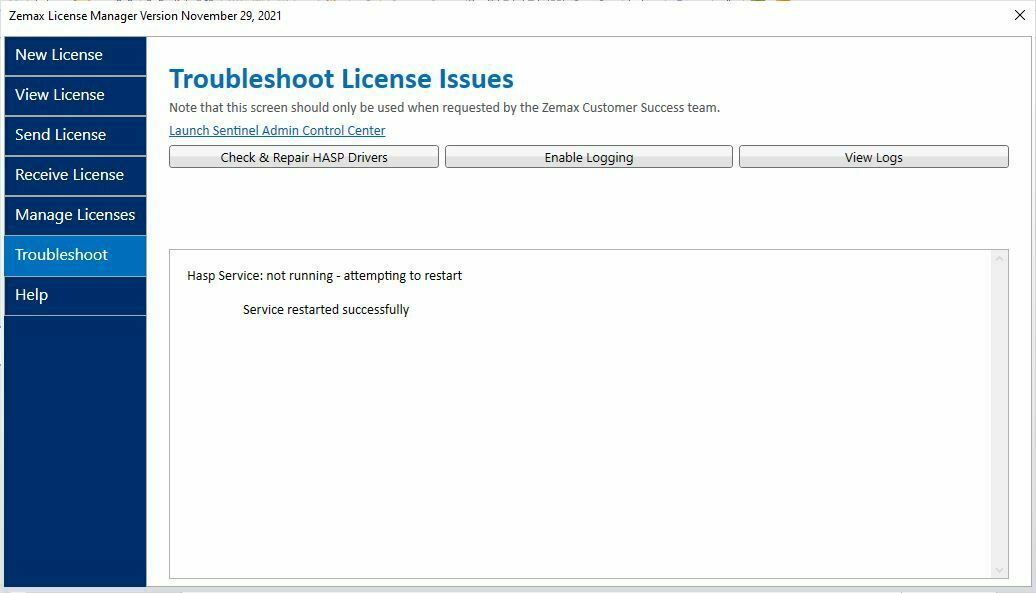 After restarting the HASP service (whatever that means), then View License shows my license and OpticStudio runs as usual.
Is anybody else experiencing this?
-- Greg
Best answer by Don Dickinson 10 January 2022, 21:47
View original