Hi,
 
I am looking at a pint source, star, with a telescope system and I would like to understand how much my PSF broadened and what is the size of the observed point source on my detector. I am not sure what is the best approach to do this, as I get different results trying different type of methods for analysis. 
Method1: paraxial gaussian data. 
I set the input waist same as aperture value, as the input beam in collimated. Final value is 8.8mm beam size and beam waist of 5.5e-4mm. Looking at the PSF plot I donot see the 8.6mm. looking at the geometrical enclosed energy at above 85% energy, it is above 70um which does not go together with the beam size or beam waist estimated by paraxial beam.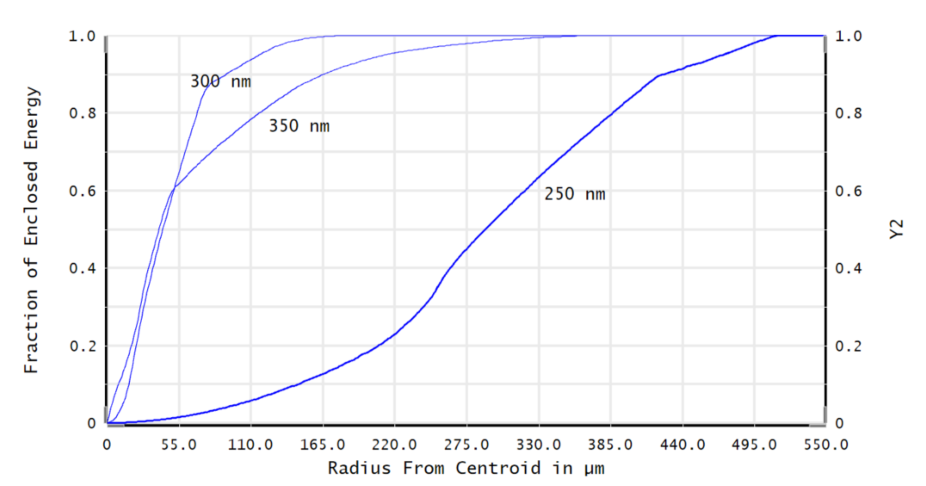 Method2: Hygens PSF or FFT PSF cross section. They are much lower and not sure if they give a correct estimate when my system is not diffraction-limited.
Method3: Physical Optics propagation
I defined the beam as top hat with beam waist of aperture diameter for collimated entrance beam.Beam size and beam waist are very different in this case and much lower.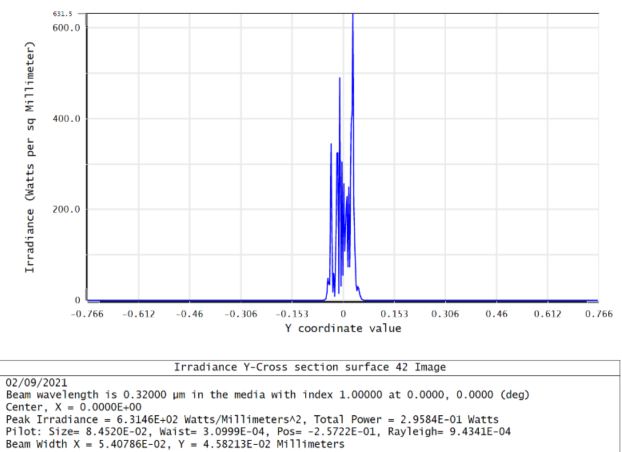 Method4: Geometric image analysis
Rough estimate of the beam size is 0.1mm, which again very different from other methods.
Method5: merit function report 
I tried using POPD, data=3, for beam size and GBPS for Gaussian beam size. Diffrent results in copare to above.
I would appreciate if you could shed light into how I should approach for understanding the point source bradening in my system and when to use these different methods.
Thank you in advance.
Fatemeh
Best answer by Angel Morales 7 September 2021, 23:38
View original