Hi,
Normally when we create CB for mirrors, we will set it up with tilt type (x-tilt, or y-tilt) and reflect angle.
Can anyone kindly let me know how does " tilt about Z" work?  Does it change the light propagation direction?
As shown below, when I add 135 deg tilt about Z to mirror 2, the polarization on the dummy surface after mirror 2 become 45 deg linear polarized light from vertically polarized light as input, why?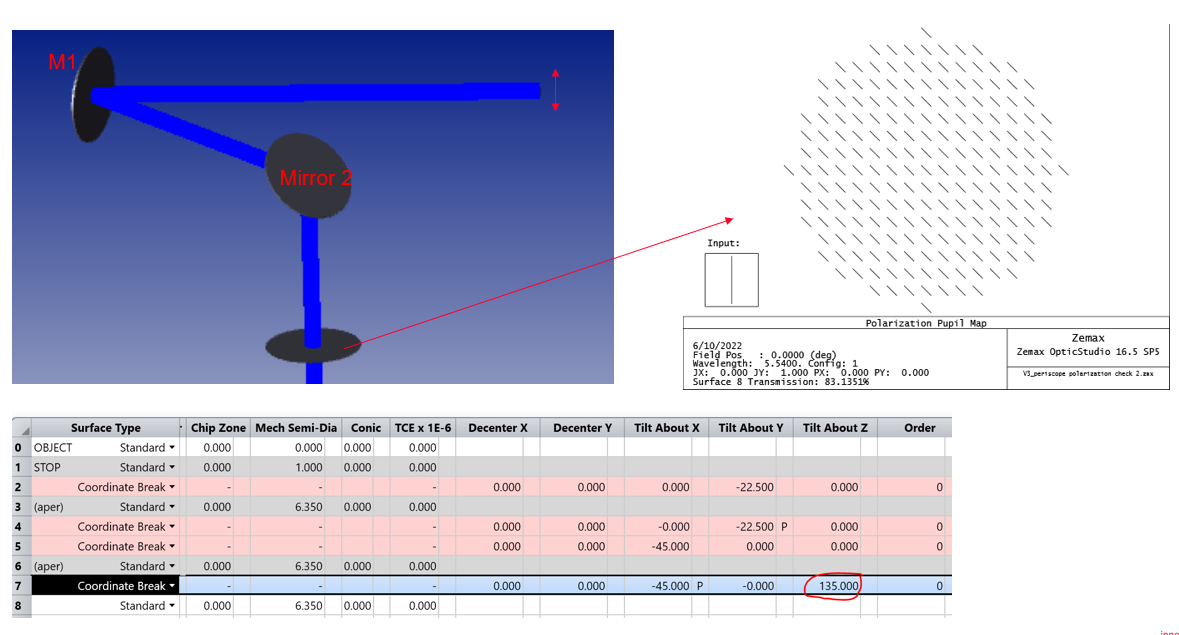 Thanks,
Ying