Welcome
Welcome to the February edition of the Zemax's Community review newsletter! This newsletter provides updates for you, the user, on items you might find interesting or helpful from the last month! In this article, we will call out forum posts you may have missed, new Knowledgebase articles, and will honor a Zemax user who has made a contribution to their peers! Check out each of these items below:
Is there something else you'd like to see? Let us know in the comments below!
Webinar Q&A - Send in your questions!
Did you know you can now submit your questions for our technical webinars directly to the speakers both before and after the webinar occurs? For each technical webinar delivered by Zemax staff, speakers are opening up a discussion thread. This thread is open one week prior to the webinar air date, and will remain open for one week after the webinar. Do you have a question you'd like the speaker to address? Post it! All technical questions will be answered on the thread so you can continue the discussion as long as it's open. Take a look at some of the latest posts:
Influence what's coming in OpticStudio!
Our OpticStudio product manager is looking for information on how you use stock optics and how OpticStudio could support your efforts. If you use stock optics at any point in your workflow, we want to hear about it. Submit your thoughts directly to our team now:
Featured Community Posts: Image Simulation
Have you used Image Simulation before? If you want to model the output of your optics in a way that non-technical stakeholders will understand, then this tool is perfect for you! It may seem daunting to set up and use, but you'll likely find that most of your questions are already covered in our Community. Check out some useful posts on the topic below:
Knowledgebase Updates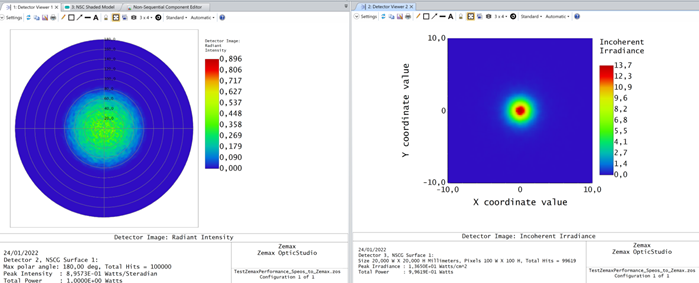 Zemax's free tutorials are getting an upgrade. Our free tutorials provide you with guided learning through multiple Knowledgebase articles all centered on a particular topic. Now, each Knowledgebase article has a clear path to the previous and next article in the series so you never lose your place. Want to learn more about illumination design? The API? How to design a spectrometer? All of these topics are available here: Free Tutorials – Zemax

This flag is now available at the bottom of any article which is part of a free tutorial series.

 
Zemax-er Spotlight: Yuan Chen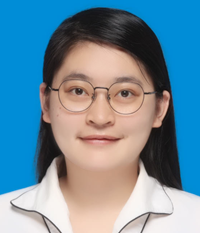 @yuan.chen is a Zemax staff member based in China. Yuan has been in the optics industry since 2017 and is an invaluable member of the team. She is an Application Engineer II with the Ansys Customer Excellence (ACE) team, so you may have seen her name around when submitting a support request or while working through the forums. Most recently, Yuan has contributed to our technical resources by co-authoring a Knowledgebase article which summarizes how to connect Ansys SPEOS with OpticStudio. You can find a link to that article above in the Knowledgebase Updates section.
Click Show Content to read Yuan's interview below. 
Tell us about yourself
I joined Zemax China as Technical Support in Customer Success Team. Now I am trying to adapt myself as Ansys Application Engineer. It's exciting and challenging to discuss with Optical Engineers from different optical domains. I am getting familiar with ZOS-API, Physical Optics Propagation and non-sequential mode of OpticStudio.
 
What industry trends are you excited about?
I keep an eye on the AR/VR trend. It is an interesting area with totally different solutions. Let's see which solution will dominate in the future and if there are more promising solutions coming up.
 
If you could offer one piece of advice to someone using OpticStudio, what would it be?
You can have a look on our Tutorials & Applications (linked here). It will take a long time to finish reading all these articles, you can select the most related articles first. If you have any questions, you can create a ticket to reach us or publish a community post to discuss with other engineers if no confidential information is included.
 
What contributions have you made to Zemax in the past that others should know about?
I have been involved in two knowledge base articles. One is about the tilt about X/Y/Z angle calculation for a given vector (L,M,N), this is about how we set our objects in a certain orientation. This section was added in this article: https://support.zemax.com/hc/en-us/articles/1500005576822-Rotation-Matrix-and-Tilt-About-X-Y-Z-in-OpticStudio.
 
Another one is the Speos source file converter. It converts a Speos .ray file into OpticStudio to do analysis and does the opposite one as well. I recently modified the code so that it can read different spectrum file formats. If you are interested, you can visit : https://support.zemax.com/hc/en-us/articles/4416068530579-SPEOS-and-Zemax-Source-file-converter.
 
If you find that a part of the knowledge base article is difficult to understand, please create a ticket in our ticket system, I will try to illustrate in another way and update the knowledge base article.
What is the most challenging problem you've addressed with the help of OpticStudio?
Using OpticStudio merit function operands to get the parameters of an off-axis mirror made my life easier. This is the article that I appreciate: https://support.zemax.com/hc/en-us/articles/1500005488481-Demystifying-the-off-axis-parabolic-mirror.
 
What topics are you looking forward to discussing with your fellow Community members?
When I started to learn ZOS-API, a frequent question that I can see is how to call a macro using ZOS-API. I figured out some ways to do this: How to run macro via ZOSAPI | Zemax Community. I am curious to know what kind of difficulties you have when you use OpticStudio. If possible, I would like to know and see if I could provide some solutions.