Welcome
Welcome to Zemax's first installment of our monthly community newsletter. In these newsletters you will find:
Featured Community posts, based on what you, the user, are searching for. So let us know what you want to learn more about!
A list of new or updated Knowledgebase articles.
Mini interviews with our highlighted users. Each month you'll be introduced to some of these power users, so keep an eye out for them on the community!
If you want to see something added to this list, reply in the comments below. This is your space, so help us to make it useful to you!
Featured Community posts
There's no denying it: diffractive optics are popular right now. Are you one of the many Zemax-ers looking for ways to efficiently design HUD and AR/VR systems? You may be interested in the conversations happening on the forums:
Knowledgebase Updates
Each month, we will let you know about new articles, or other updates to the Knowledgebase. Below you will find the link to the article, as well as the abstract. 
Generate the executable in Python for ZOS-API User Extensions 
Nicolas Azais, Iridescence S.A.R.L.
This article shows you how to create a Python executable which can be used as a ZOS-API User Extension. It also includes sample code written in Python. Python executable files are a compiled executable which can be used as small extensions to OpticStudio from our User Extensions functionality. Python executables are an easy and secure way to share the Python User Extensions. Clicking on the Python executable name will execute that extension.

OpticStudio STAR Module - Data import and analysis tutorial
@Esteban Carbajal
The STAR Module enables thermal and structural deformation data from FEA packages to be imported directly into OpticStudio where the impact on your optical system's performance can be analyzed. This enables a deep understanding of the behavior of your system, providing insights to drive informed design decisions. This tutorial guides you through the data import process.

How to simulate exit pupil expander (EPE) with diffractive optics for augmented reality (AR) system in OpticStudio: part 4
@Michael Cheng
In this article, an example is demonstrated to set up an exit pupil expander (EPE) using the RCWA tool for an augmented reality (AR) system in OpticStudio. The planning of gratings in k-space (optical momentum) is first explained, and the details of setting up each grating is discussed.
Zemax-er Spotlight
We are highlighting active members of our Zemax family! These users are selected based on their activity in the community, on the Knowledgebase, or within other Zemax events. Do you have a nomination for this spotlight? Let us know in the comments!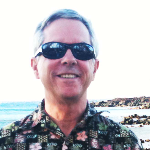 @David: Zemax Community Powerhouse
David has been a member of the Zemax Community since the pre-MyZemax days. He has spent years helping other Zemax users and continues to be one of our most vocal and helpful members. Read more about David below:
Tell us about yourself?
"My first career was 20 years as an electronics design engineer and engineering manager. I left that to study physics 30 years ago. I took a BS in physics and mathematics and a MS in physics. I returned to work, and worked for several companies engaged in the display industry. My work included optical properties of materials and the design of projection systems employing liquid crystal and digital micromirror devices, as well as more novel technologies. This provided good experience in both imaging and illumination optics. Around 10 years ago I began consulting in optical design as well as applied physics. For optical design I have used Zemax, and now OpticStudio, for about 20 years. I am now retired, but I still love optics and regularly participate in the Zemax community forums."
What in the industry are you excited about?
"I find the way in which aspheric optics is working its way into the mainstream exciting. The development of precision molded optics is of course facilitating this. But we are just at the beginning of understanding manufacturing error in aspheric elements, and being able to tolerance systems that include aspheric components. Optics applications in machine vision, like in the collision avoidance systems of today's automobiles, are also fascinating.

I am not really sure why I love optics. There are several things I like about it. I love physics and especially applied physics, and optics is certainly that. I also love simulation and modeling physical systems, and OpticStudio applied to optics is certainly that. But I also like creative design processes, and OpticStudio does not design lenses. The designer does that. It is a process that often contains as much art as engineering."
If you could offer one piece of advice to someone using OpticStudio, what would it be?
"If you are starting out with OpticStudio, take some classes. Do not spend months trying to figure out for yourself how the tool is best used. There is an intended workflow and things are much easier when it is understood. Zemax has a good education program. You can easily burn up tens of thousands of dollars in labor and product delays to save a few thousand spent on training."
Are there any contributions you've made to Zemax in the past that others should know about?
We have picked two for David but there are many more.
What do you enjoy most about the Zemax Community/forums?
"Yes, I find much value in the forums. Whether I am asking a question, answering a question, or just reading someone's post and answers, there is something to learn."