Hi there, 
I have encountered some problems with activating my new license on OpticStudio. The following error page immediately popped up after I clicked "activate" button.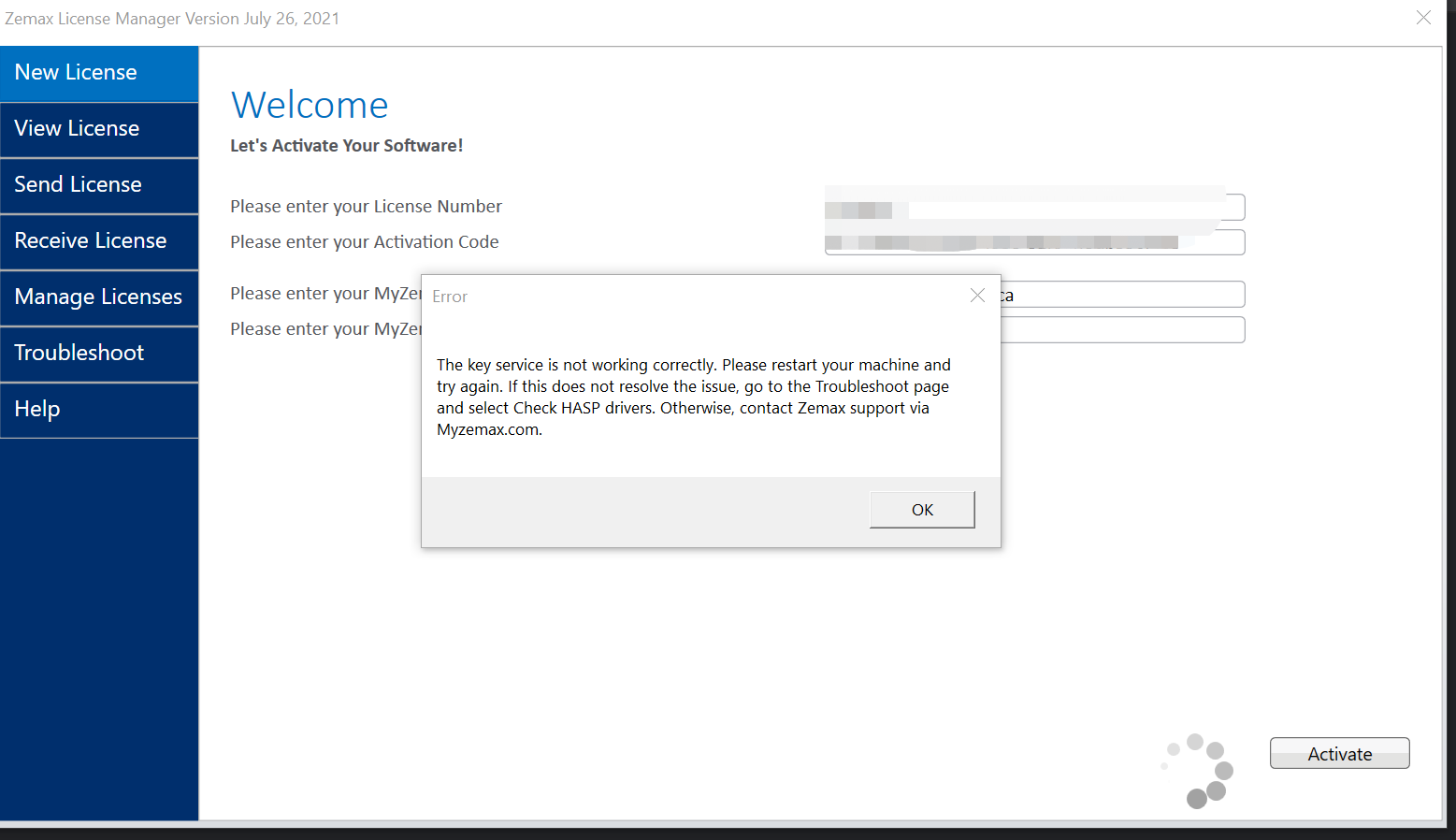 Then I tried restarting the machine but nothing changed. Then I tried the troubleshooting with function "check & repair HASP driver", and the following error page popped up. "unable to install C:\windows\system32\setup\aladdin\hasphl\askhasp.inf file. Windows error - 536870329. This is an internal error. For assistance contact your administrator or the software manufacturer".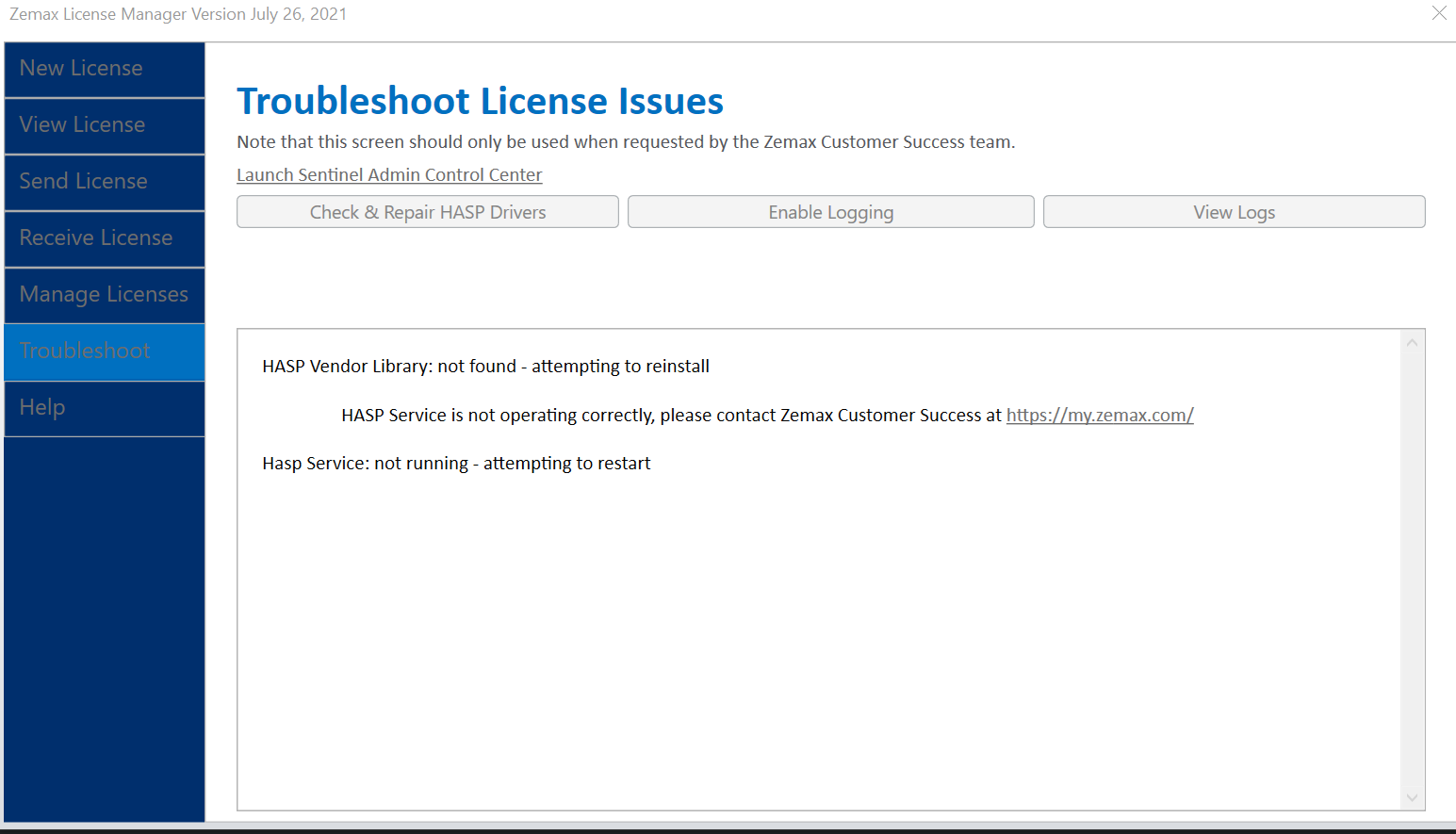 Then I tried closing all the antivirus software and login with administrator, then uninstalled and reinstalled the the software. But still nothing changed. 

Appreciate so much for helping. 
Zhili.
Best answer by Don Dickinson 17 September 2021, 23:41
View original