For example, you can open the following built-in sample.
\Documents\Zemax\Samples\Sequential\Tilted systems & prisms\Prism using total internal reflection.zmx
If you check the "Phase vs. Angle", you can see the phase delay introduced to S and P polarization.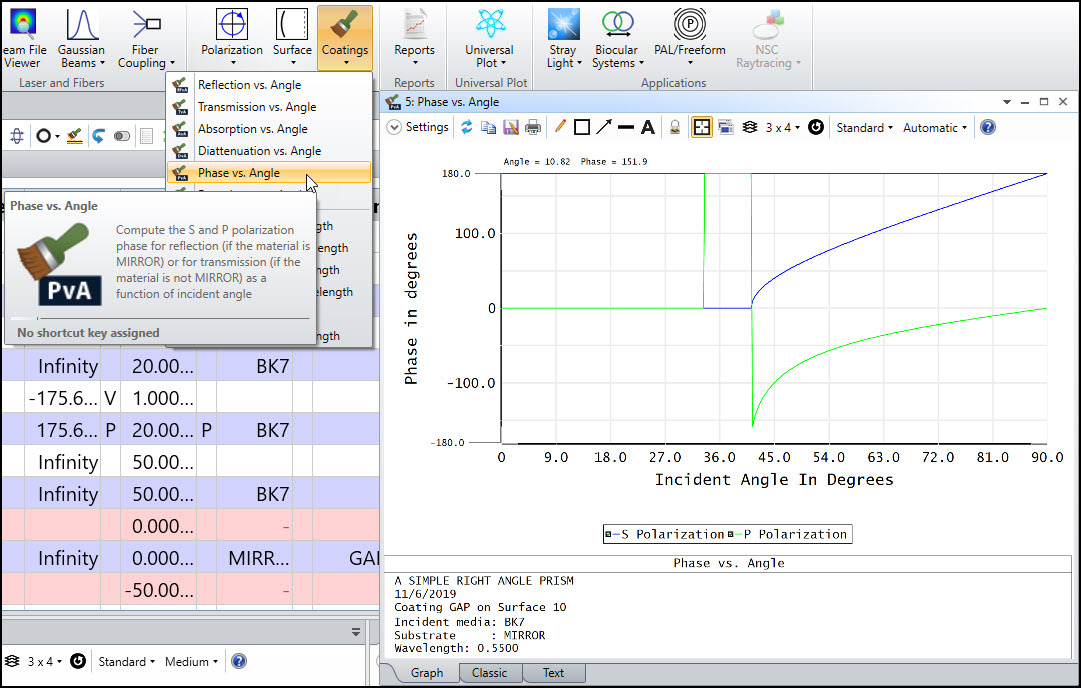 And if you check in Wiki page, you can find the phase delay for P polarization has a shift of pi compared to the result in OpticStudio.
https://en.wikipedia.org/wiki/Total_internal_reflection#Phase_shifts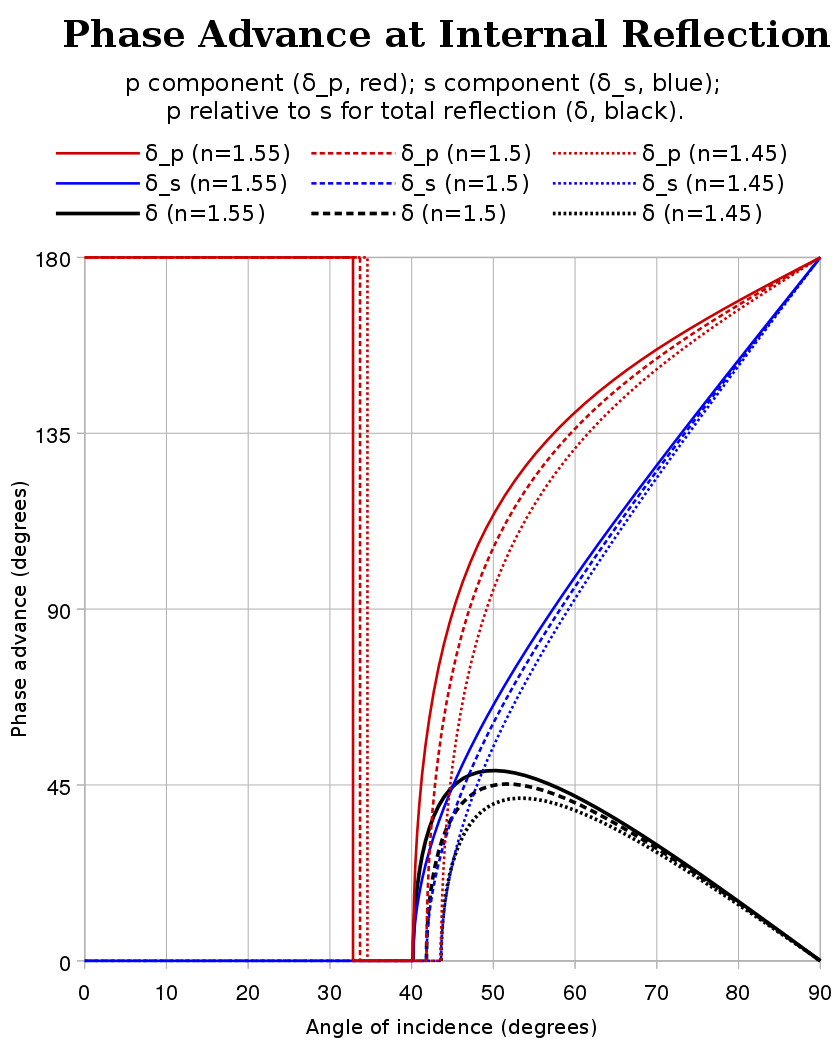 Why is shift happen?