Hello, I have set up a 45-degree mirror in sequential mode, and I run into a result that I want to make sure is a physical phenomenon and not a bug in the program.
In Sequential mode, I set up collimated light hitting a the MIRROR surface in a 45-degree angle.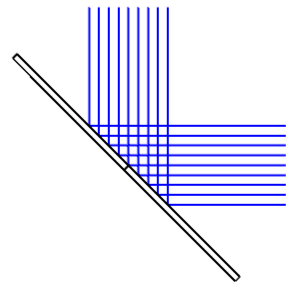 When I open the Polarization Pupil Map analysis window and set the input polarization axis to 45 degrees, I expect to see 45 degree polarization.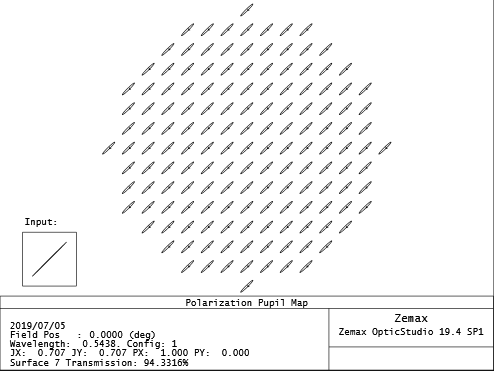 However, as you can see, the Polarization Pupil Map shows slightly elliptical polarization.
I would have thought that metal mirrors caused a phase shift of pi both for S- and P-polarized light. I wonder if what I see in the OpticStudio results corresponds to a real physics phenomena or a bug in the program.
Best answer by Katsumoto Ikeda 7 August 2019, 04:19
View original