Hi , 
I am currently trying to use python (Spyder) to connect with Zemax. 
But I am getting the errors below (shown in the picture below) . I can't find any solution. 
I tried to use another python version - 3.7.0 , but still same error. Both standalone application and interactive extension result in same error messages. 
Appreciate if anyone could give me some guidance. Thank you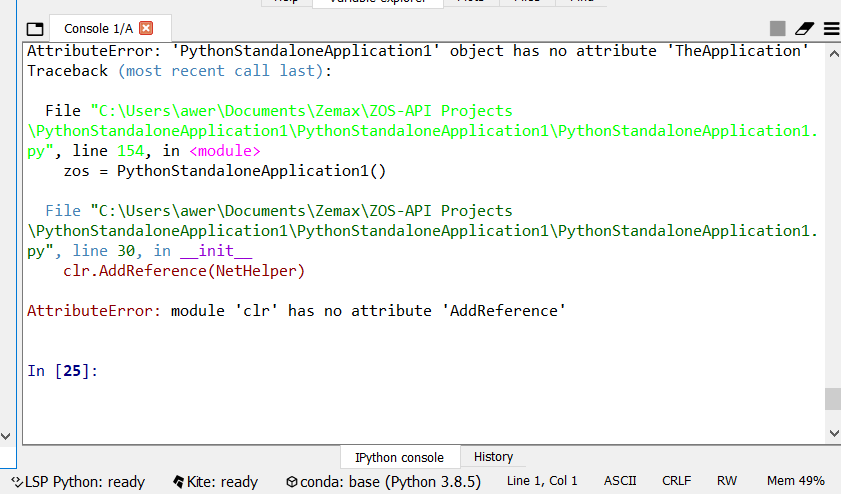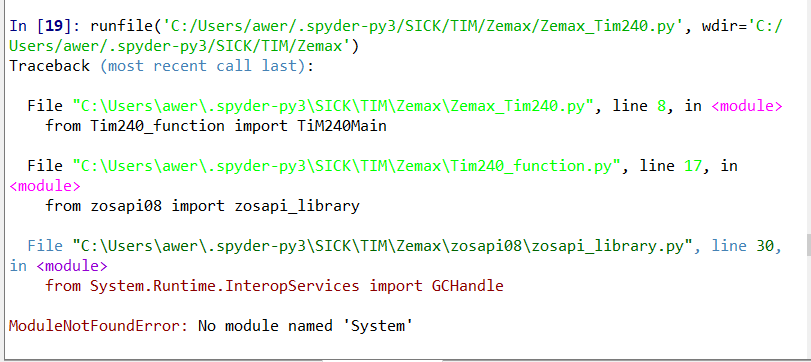 Best answer by Sandrine Auriol 16 January 2023, 11:21
View original