Hello to Zemax community
In our last publication (https://doi.org/10.1038/s41598-022-24176-8), the aim was to detect micro-structures as the nuclei. Now, we interest us more specifically to the collagen fibers.
To start this study, the model given by the three equations of optics (supplementary 1 of the paper), is applied to classical step-index fibers (see a few results below).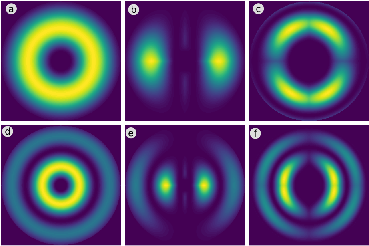 Do we can simulate these different resonance modes of fibers with OpenStudio? Thank you in advance to give us the procedure, if it exists.
Kind regards, Benoît.