In the system represented in the attached figure, the second lens has a significant ammount of volume which is never transversed by any ray. An improved design would make the second lens shorter, by a vertical cut that would remove the two circled regions in the figure.
How can I implement such structure by tuning the lens parameters?
I´ve tried playing with the diameter and mechanical diameter, without a result.
Kind regards,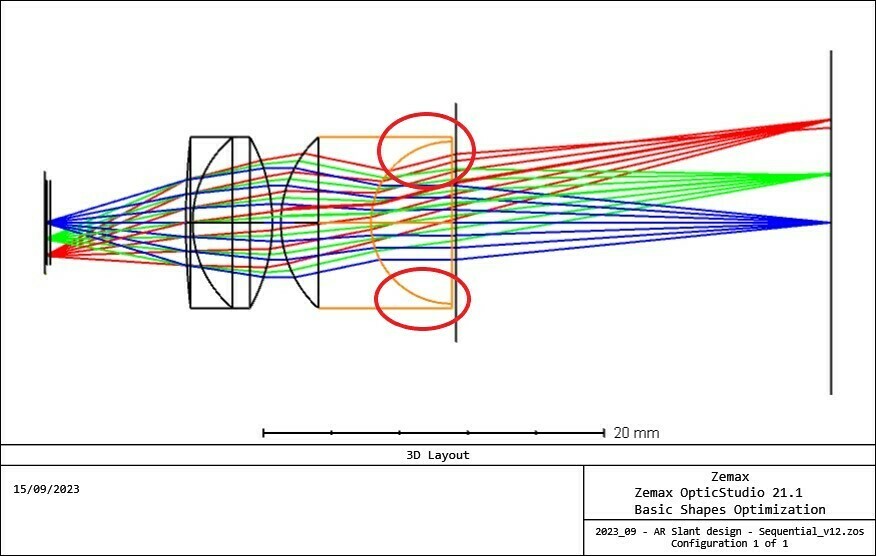 Best answer by Kevin Scales 15 September 2023, 18:13
View original