The article demonstrating how to use an OFH correct for aberrations introduces these operands, but neglects to tell you where they come from or how they're used. When you select Add Hologram Variables, you get an entry for every item in the accompanying 2 files that has been made a variable. Note the entry File # that tells you which hologram file the variable is from: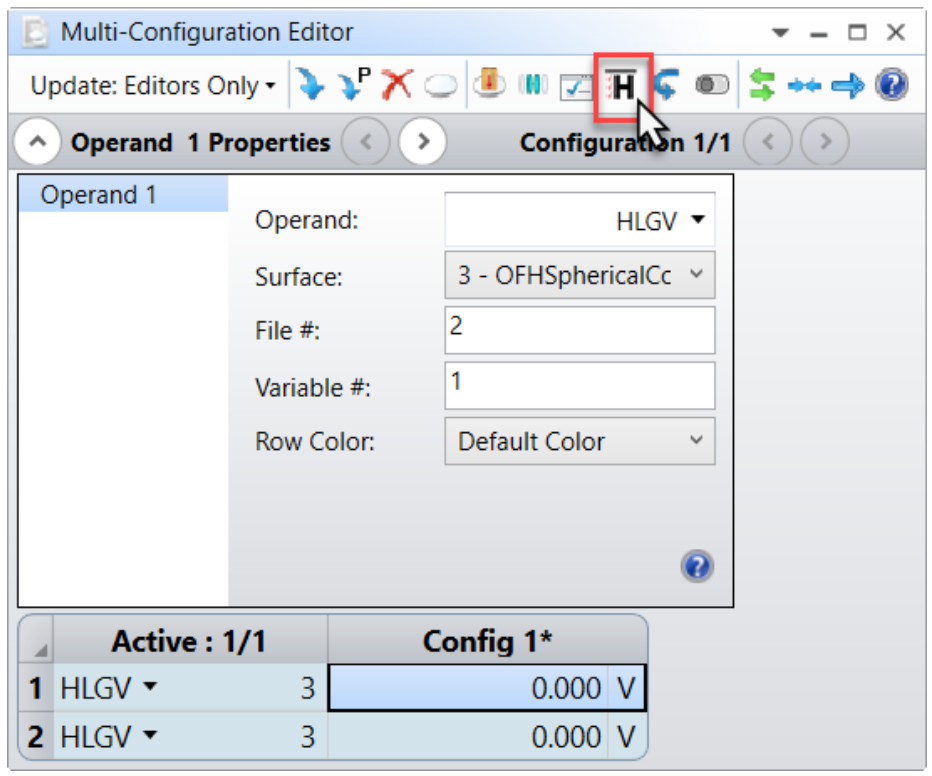 The list will include the same # of variables from both models. If the number of variables is not the same, the excess will be populated with 0s and unchangeable. In the following example, construction file _1 has one more variable than construction file _1, and so variable #3 is a 0 with no V indicator, and modifying it does nothing to the construction model.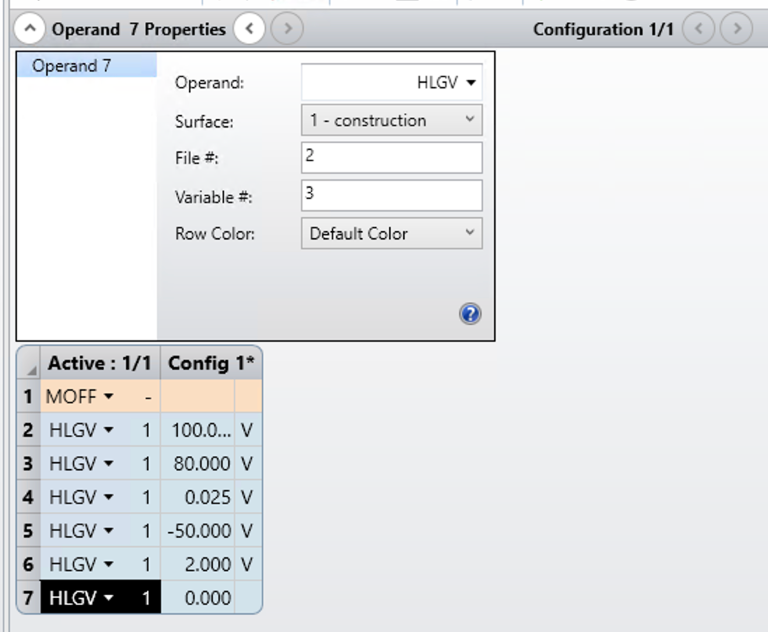 Frustratingly, they don't tell you where the Variable # comes from. It is located in the respective construction files under Prescription Data. Scroll to SOLVE AND VARIABLE DATA.
The variables are listed in order and seem to be the only thing that is imported with the HLGV operand.
Something else frustrating is any radius of curvature is modified to be 1/Radius. Note in the prescription file above, the second variable is Curvature of 1. This is reflected in the readout file as File # 1, Variable # 2, and is displayed in inverse mm, instead of the mm from the original construction file. This just makes it hard to keep track of the variables flying around:

Some of this is in the documentation for the operand, but there really should be more coverage: