Hi all,
I hope you are all still doing well.
I have been trying to plot the peak irradiance of a reimaged Bessel-Gauss beam produced using a 20 degree axicon (AX2520-B, Thorlabs). The reimaging telescope consists of a 50 mm plano-convex lens (LA1131-B, Thorlabs) and a 35 mm plano-convex lens (LA1027-B, Thorlabs). The first lens (the 50 mm one) is placed 45.5 mm away from the conical tip, as this is its front focal length (approximately 42 mm) away from the centre of the Bessel-zone produced by the axicon.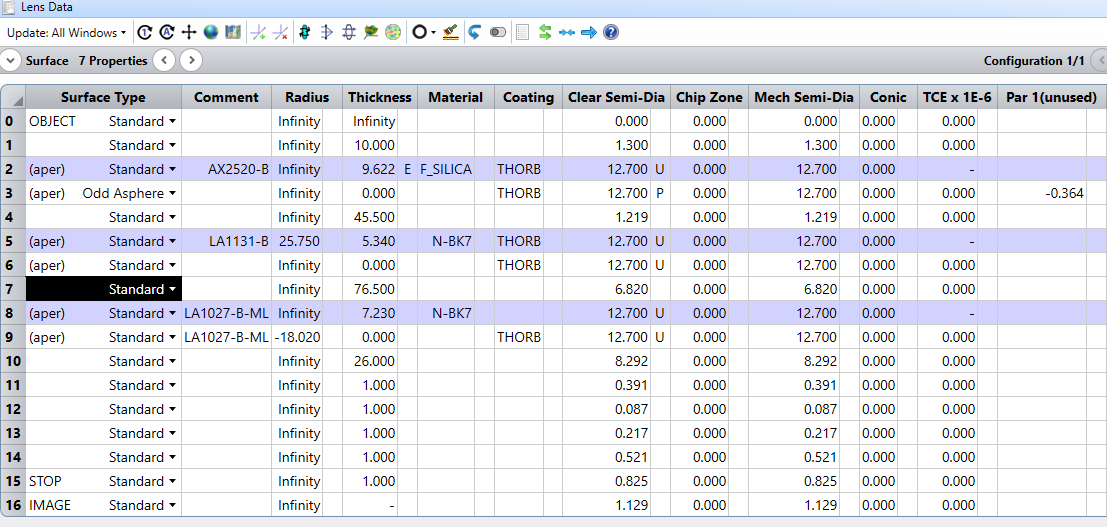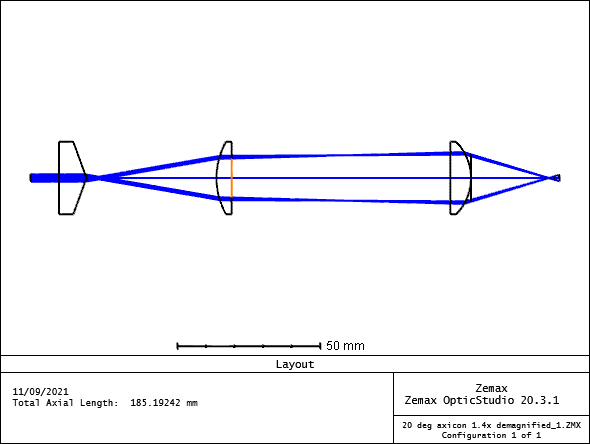 I have been able to obtain sampling that provides an annular ring at the back surface (surface 7, highlighted in above image) of the 50 mm lens (as would be expected), but upon reaching the planar surface of the 35 mm lens the beam shape appears significantly distorted. I have opted for 20 x 20 mm X and Y widths, with a sampling rate of 8192 x 8192.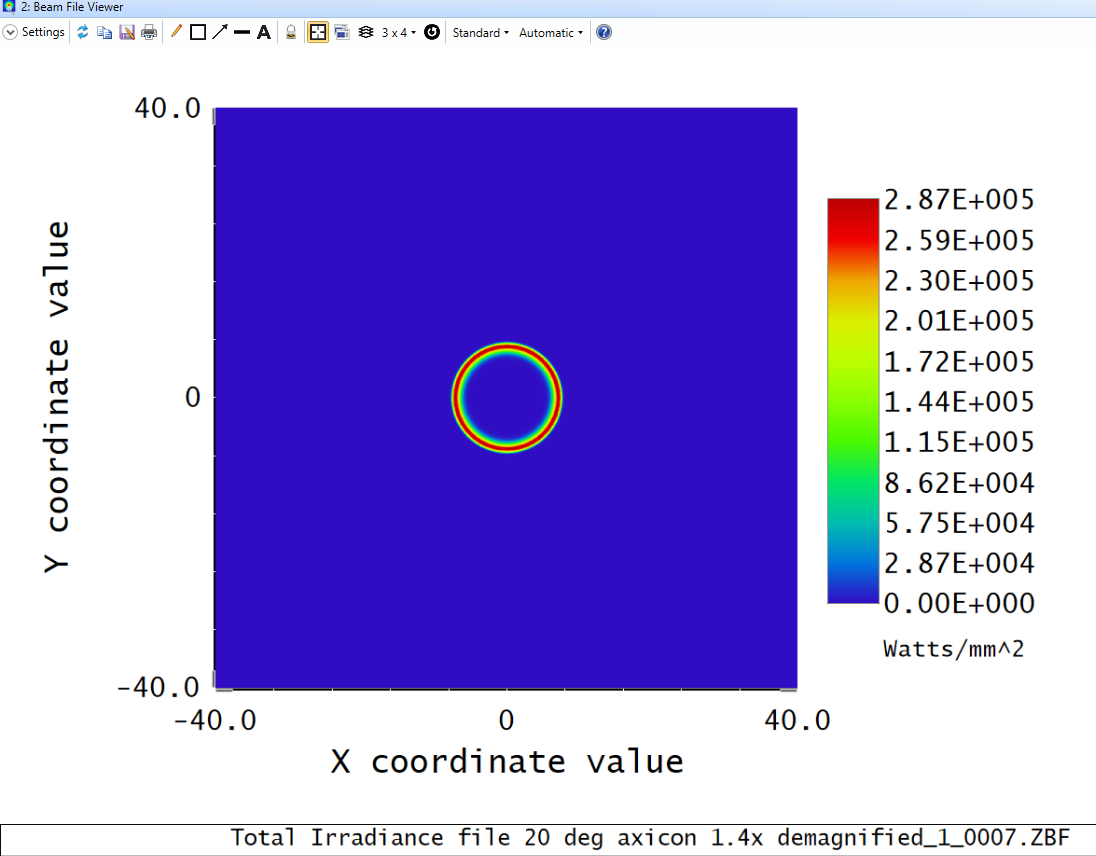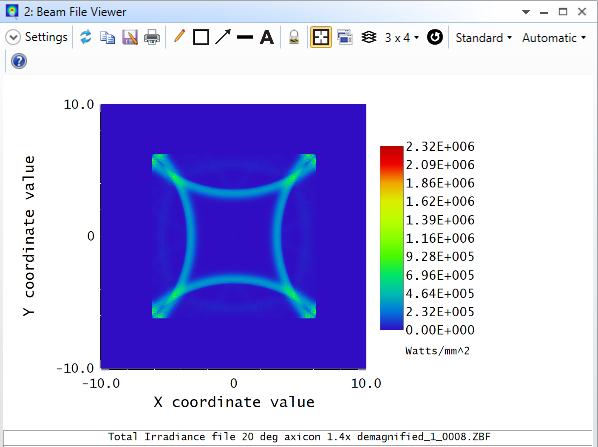 Surface 8 irradiance false colour plot - distorted (not an annular ring as expected)
The output pilot radius is set to "Plane" at surface 3 (the conical tip surface of the axicon), and I have played around with resampling the beam at surface 7 (the planar surface of the 50 mm lens) to adequately resolve the beam at surface 8 (the planar surface of the 35 mm lens), but to no avail.
I see the beam reaches a diameter of around 20 mm at surface 8, thus I attempted initial X- and Y- widths of 30 mm (to provide an adequate guard band of at least 3x further along the propagation, as per the POP help articles available in the Knowledgebase), but upon going to these I lose the annular ring beam shape at surfaces 5, 6 and 7.
While I have encountered similar issues before arising from an inadequate guard band, no such error message arises in the "Prop report" tab of the Physical Optics Propagation window, thus I am not sure what I am currently missing? I would like to resolve the peak irradiance across the reimaged Bessel zone around surfaces 11-14. I have attached the .ZMX file for reference.
Thank you all for your time.